Hanna Kim
is an artist and a designer.
#SugarLand95 | Dec 2018 ~ Present
Research, Advocacy, Design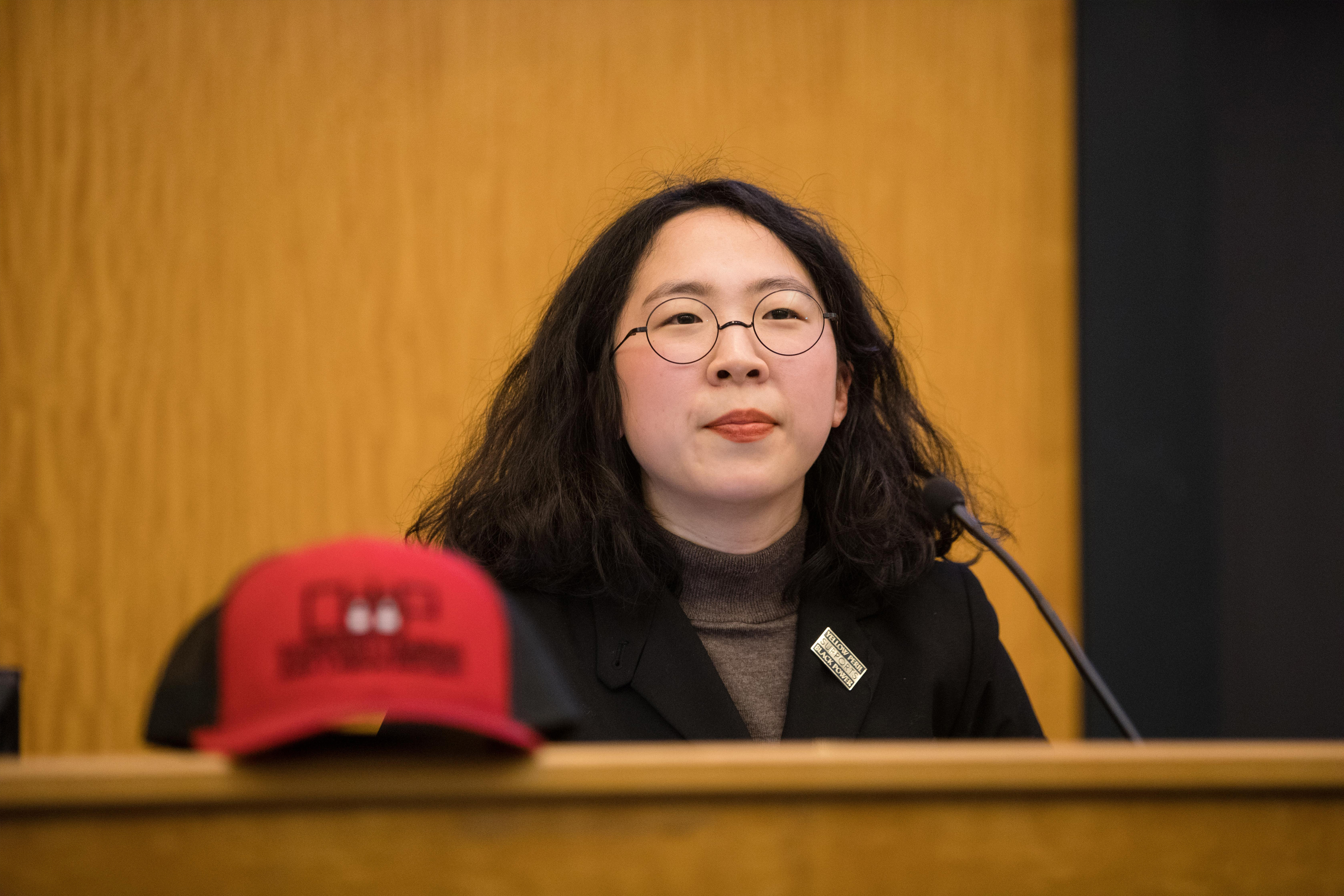 Unearthing the Truth of Slavery by Another Name:
A Discussion on Convict Leasing and the Unsweet Story of Sugar Land, TX
A talk with Reginald Moore & Samuel Collins III
March 11th, 6pm
A blue storage pod in the broiling sun of south Texas is now the resting place of the remains of 95 convict laborers who died in the sugar plantations of the ironically named Sugar Land, Texas. Unearthed were they lay for more than a century in a quiet field to make way for a school, the violation of their remains is evidence of America's continuing and collective whitewashing and ignorance of its history—a history that through the violation of the burial sites of the African American dead continues to today and tomorrow.
The discovery of the remains of 95 black inmates at the Imperial Prison Farm in Sugar Land has drawn national attention to the history of convict leasing in Texas and the Greater Houston Area. Our speakers will examine this history and the current struggle to honor and memorialize the lives and deaths of these 94 men and 1 woman.
The talk will expose the now known narrative of leased convicts as laborers, often in horrific conditions and with little or no regard to their human value or their lives. Truth and reconciliation are sequential—only by unearthing the invisible and desecrated stories can we begin to loosen the chokehold of racism in America and embolden a new national identity of racial justice and reconciliation. (Event photo: Julia Zhogina Photography)
Sponsor
Hutchins Center for African and African American Research
Partners
Press
Independent Research
Case Study: Whose History, Whose Place?: Underlying Power Networks (presentation/text)
Asian American Policy Review Vol.29 | May 2019
Illustration, Logo Design
The contributors of the AAPR's 29th Edition are blasian, brown, queer, trans, intergenerational, organized and resilient. They make the case for gender justice and transgender rights in the Pilipinx community, transformative mental health practices, and transnational advocacy strategies, and pan-Asian movement building.
Buy Online
EJI Slavery Report | Jun 2018 ~ Jul 2018
Graphic Design, Illustration
Slavery in America: The Montgomery Slave Trade documents American slavery and Montgomery's prominent role in the domestic slave trade. The report is part of EJI's project focused on developing a more informed understanding of America's racial history and how it relates to contemporary challenges. EJI believes that reconciliation with our nation's difficult past cannot be achieved without truthfully confronting history and finding a way forward that is thoughtful and responsible.

©2018 by Equal Justice Initiative. All rights reserved. No part of this publication may be reproduced, modified, or distributed in any form or by any electronic or mechanical means without express prior written permission of Equal Justice Initiative.

Created during the Summer Justice Internship at Equal Justice Initiative

Shop
online EJI Market
offline EJI Bookstore




Making Policy Public | Jan 2017 ~ Jan 2018
Graphic Design, Illustration
A final termination notice. The heating bill that's four times what it was last month. A summons to court to meet with Con Ed. In all of these situations, you have rights—and there are resources available to New Yorkers who struggle to pay their utility bills. These consumer rights and programs are especially important for low-income people across New York State, who often have to choose between paying their utility bills and basic necessities like rent, food, medication, and school supplies. But consumers are often unaware of the rights they have to keep their essential electric and gas service.

That's why CUP, Public Utility Law Project (PULP), and designer Hanna Kim teamed up to create Shine A Light On Your Utility Rights, the first guide to illustrate utility consumers' rights in New York State. Simple text and visuals spell out practical steps you can take to tackle common utility problems, from being behind on your bills to dealing with a shutoff notice. At the center of the guide is a poster that helps people understand how to file complaints and access resources that can help them pay their bills.

PULP is distributing Shine A Light On Your Utility Rights to people across New York State in in-person trainings and through legal services organizations, housing rights advocates, and elected officials. PULP plans to present the guide at community meetings, health fairs, community board events, and senior centers.

Press
Queens residents turn the heat up on utilities on NY1 News, March 09, 2018
The Public Utility Law Project and State Senator Leroy Comrie's office hosted a free clinic on Friday, helping residents go through their utility bills.