Your Wheels are Firework | Apr 2016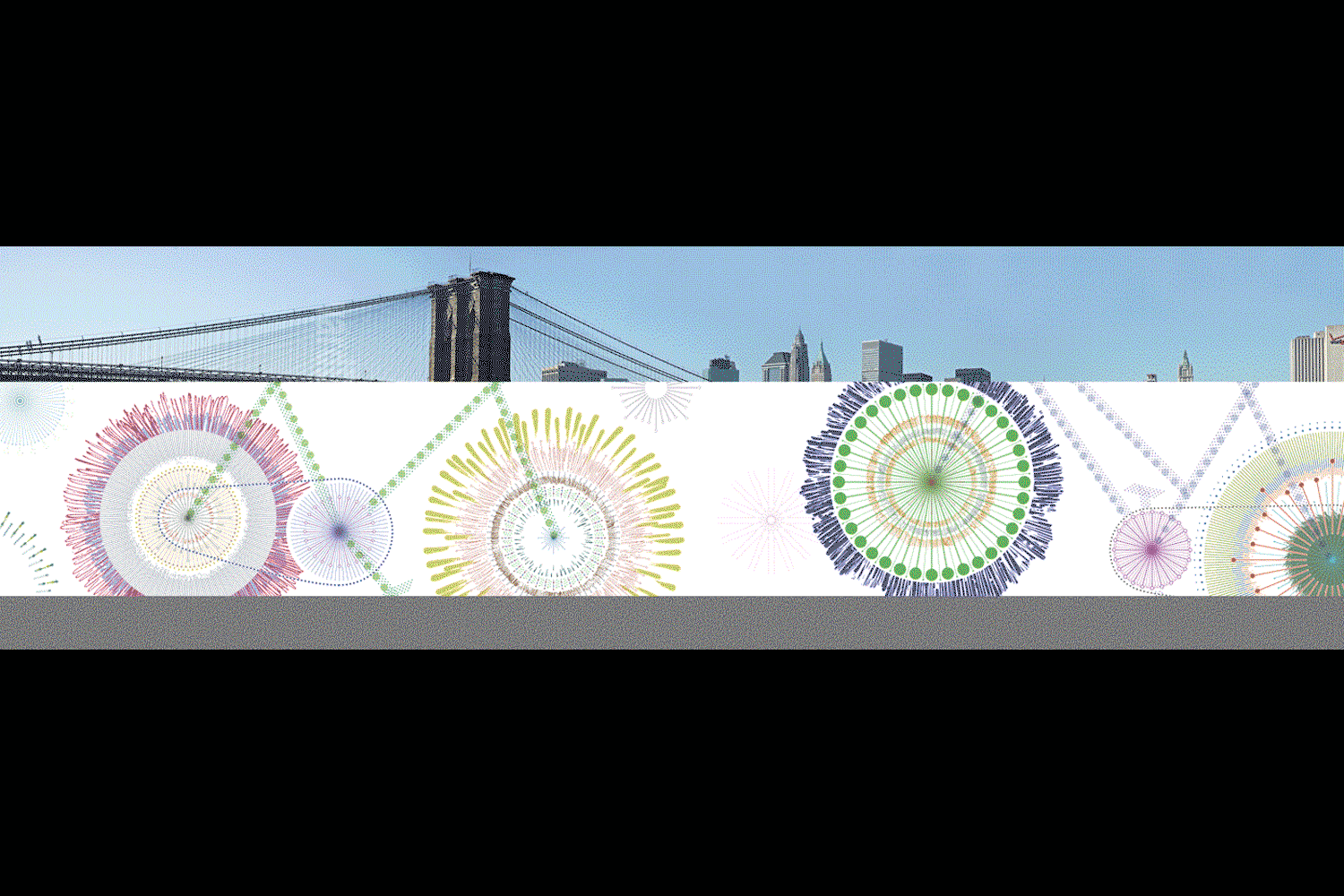 Adorning two 200 feet vinyl fences along the bike path a the foot of Williamsburg bridge, this proposal is meant to "hail cycling as a vital component of urban transportation."

I wanted to celebrate the bicyclists with a fantastical re-imagination of bicycles. The spontaneity of irregular hand-drawn circles represent natural bursts of energy, whereas the exactness of the vectorized lines represent speed and machine-like movement. I combined them because both exist in the act of pedaling a bicycle.

The vibrant concentric circles can be enjoyed from both afar and up close. The details and the scale of circles become monumental upon walking up to the artwork. The fences add a colorful and invigorating backdrop to the site, celebrating and welcoming the commuting bicyclists who enter and exit the bridge.

*This work was not selected for production.